Welcome to Course Lifestyle
Do you have a great idea for an online course, or maybe you've been looking to earn an extra income on the side but you're just not sure where to start? Better yet maybe you're looking for a way to live a life on your own terms and possibly dropping that nine to five job once and for all.
Enter Course Lifestyle!
Creating online courses is the fastest way to earning a full-time income online.  At the very least it can be a great part-time income.
Resource:  Not sure if creating online courses is for you?  Then check out this blog post that walks you through all the pros and cons to creating online courses.
The thing is if you're reading this page you're likely interested in creating your own courses or you wouldn't have come here in the first place.  If this is you then your next step is to get started now and check out this great free live training here.
This webinar runs every Tuesday and covers the exact 7 steps you need to follow in order to start creating your first online course.  Here are just a few things you'll learn in this free live training.
The easiest way to create and set up your own online school using Teachable.
How to create a beautiful looking course without all the technical stuff.
A Live Q&A that will every question you have from creating, promoting, and profiting from your course.
 Sign up for this FREE Live Training Now
Who is Chris?
Hi, my name is Chris Holdheide and I'm the guy behind Course Lifestyle.  I've been in the online space since 2008 and I've done everything from affiliate marketing to freelance writing.  However one of my favorite ways to build an income online is through creating online courses.
Currently, I'm in the process of creating my first online course and sharing my journey.  If you're someone who wants to earn a part-time or even a full-time income from creating online courses then this is for you.
To get started grab my free simple 3 step checklist below to picking a profitable course idea that you know will sell.  
Cheers!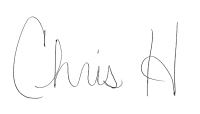 Chris Holdheide
Founder/Course Creator
No Results Found
The page you requested could not be found. Try refining your search, or use the navigation above to locate the post.